What is Aarogya setu app ?
In this world where whole human society facing big  coronavirus pandemic and many people not even know that they is corona positive  and due to this they spread widely virus in society and due to that this virus is spreading more faster and that is not a good sign for us and to see this Indian government  find a solution !!
To check the you are corona positive or not Indian  government introduce a application is Aarogya setu app this is very helpful app for people who is not sure that they are corona positive or not  this app is available for both android or iPhone too  I  tell you in step by step
How to use Aarogya setu app
this app is fully illegal and trusted so don't worry about any security reason  or any problem your device  is safe and i personal use it so don't worry about it let's see the step to use this app
Step 1  ⇒ you need to download this app from play store and install it
step 2 ⇒ After downloading this app you need to select any language in which you are comfortable  and click on next button
step 3 ⇒ then you have to register in this app and click on register button to register in it
step 4 ⇒ after register aarogya setu app ask you some permission  you need to allow it and after reading term and condition you have to click  i Agree  button
step 5 ⇒ Then you have to enter your phone number  click next
step 6 ⇒ Then on that number you revived OTP and enter in the aarogya setu app click next
step 7 ⇒ Now you need to fill your personal information and details like age , gender location state are you travel outside of country in last 30 days or not and other optional things too  please fill it carefully and  click to submit button  and you have skip option too.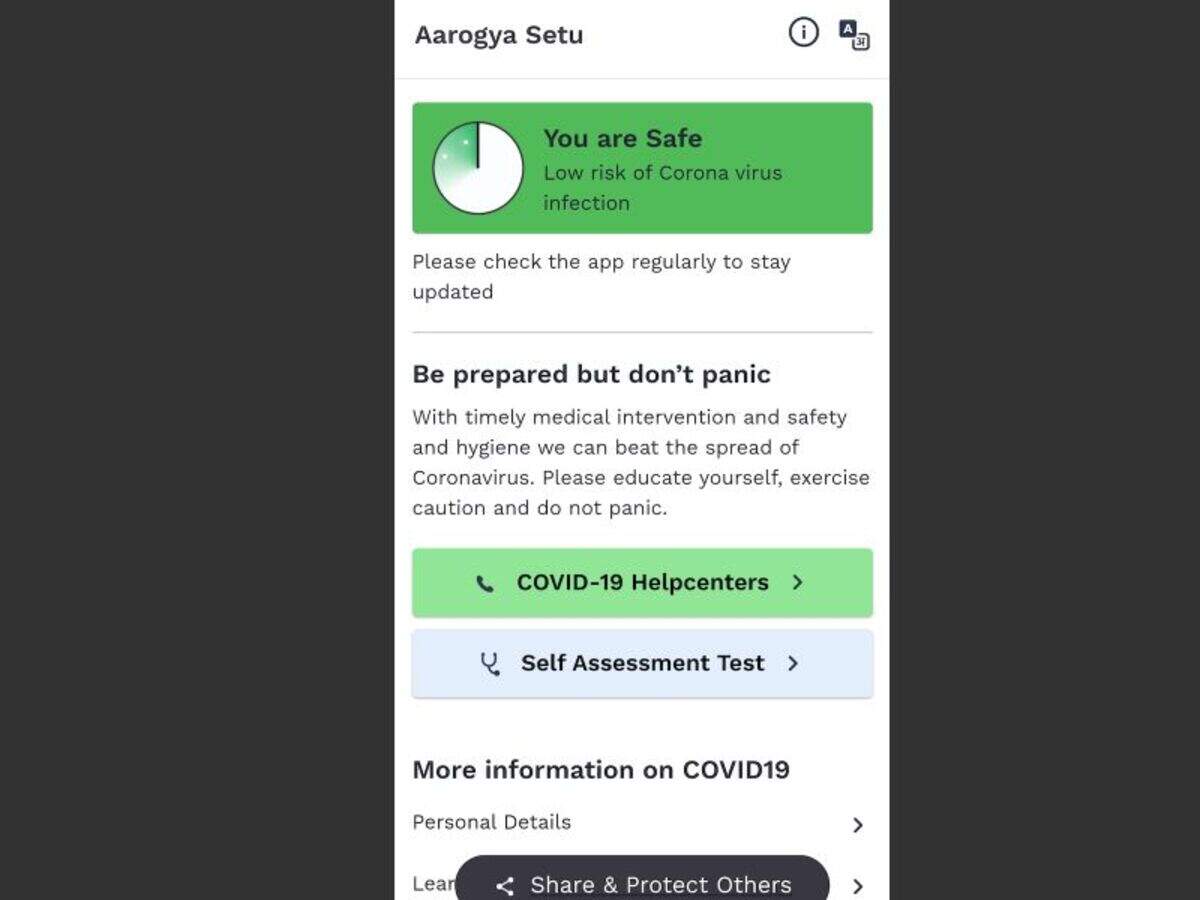 step 7 ⇒ Now you see the information of corona virus and also assessment test to verify that your are corona positive is or not in this assessment you have to give answer to that answer and you have MCQ question and at last this aarogya setu app show you are you corona positive  or not and tell you risk
step 8 ⇒  In this app you also see that what you don or not in corona time and in this app also give the help line number for every state you can also call it
all these information helps you to use aarogya setu app and stay home stay safe